Aug.2018: new Album Teaser Video 'Trapjaw - Journey into the unknown' is launched on TRAPJAW's YouTube Channel. The Video features the Album's Intro Song 'Kufr Pt.I - Journey into the unknown' and focuses on Frontman Marek's experiences with his customized 7-String fretless Guitar and what impact this unconventional Instrument has on the Band's Music.
June 2018: Trapjaw at Studio for the first time in years! Trapjaw visited Hell's Kitchen Studio in Osnabrueck/Germany in June to record drum tracks for 2 last remaining Album Songs. Which tracks will now be recorded in Trapjaw's Headquarter at Drumhard and which ones will be also recorded in Hell's Kitchen will now be decided and realized in July 2018.
For further details about Trapjaw's recording process please click here to visit our facebook- account.
Jan.2018 • New Year, new luck? We wish you all the best for 2018! For us, we have decided to move away from obstacles that prevent us from making progress. Which means moving away from Necro Genocide Records, who were unable to release our third album "World of Jaws" for the entire past year and who we have experienced as unreliable partners unfortunately. To us it is a shame this Album is still waiting to be released, since it is supposed to become our first record featuring Songs with a fretless 7 String Guitar, which would enable us to stand out from other extreme Metal Bands. Anyway there is also an opportunity now. We will use the time to record a very new Song, which caused a lot of interest last year due to an unexpected spontaneous Live Video. We're talking about 'Kufr Pt.2 – No farewell to arms'! We will complete the conversion of our new rehearsal room to a sporadic recording studio and record the song there. If we're not satisfied with the result we will consider to visit a professional recording studio to give that Song an appropriate monstrous Sound! The final result will be added as bonus Song on 'World of Jaws' and if we don't find a reliable and dedicated label we will release the Album ourselves. We can only regret those who are unable or unwilling to realize the artistic milestone we're about to create with this Album.
Oct.2017 • 2 new Videos have been launched on our Youtube Account. Click the YouTube - Icon in the Banner Section to visit our Channel or go to Media -> Videos in the Menu to check them out! On Oct.21st we absolved our probably last gig in 2017. After this our new Bandmate on Rhythm Guitar Kain will have to undergo an important surgical procedure and subsequent rehabilitation to prevent his upper abdomen from threatning damage. Enter Stages as trio again in this time is technically possible of course, but not prefered from the Band, since we perceive ourselves as 4 Men- Band meanwhile.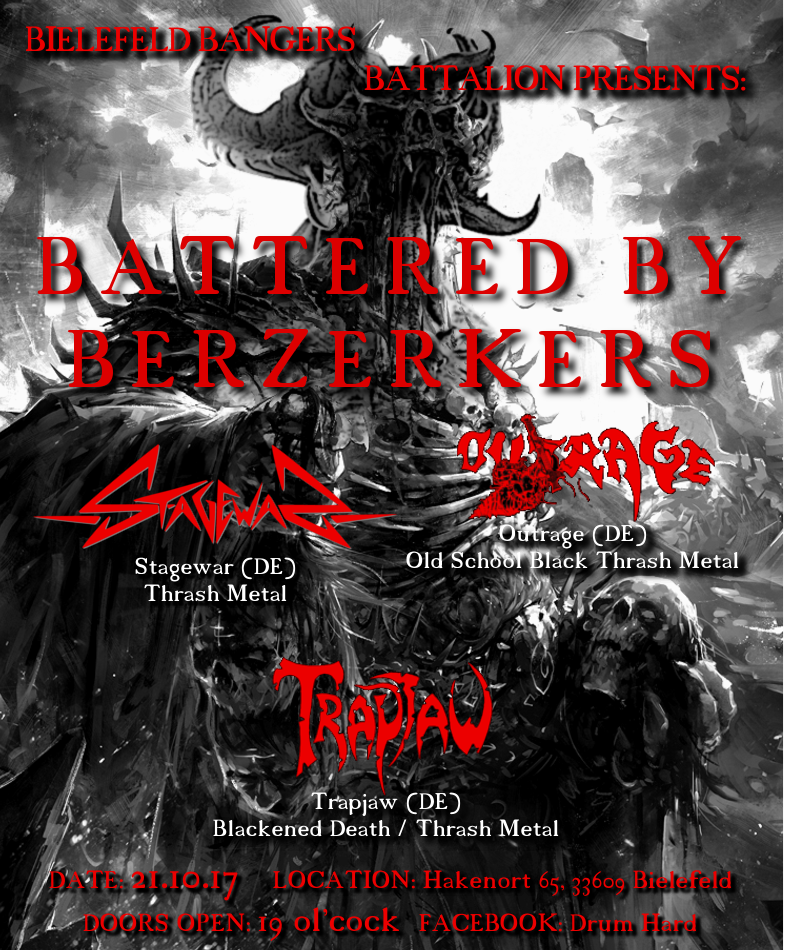 Sept.2017 • Unfortunately NECRO GENOCIDE RECORDS have to postpone the Release of our third Album WORLD OF JAWS until further notice.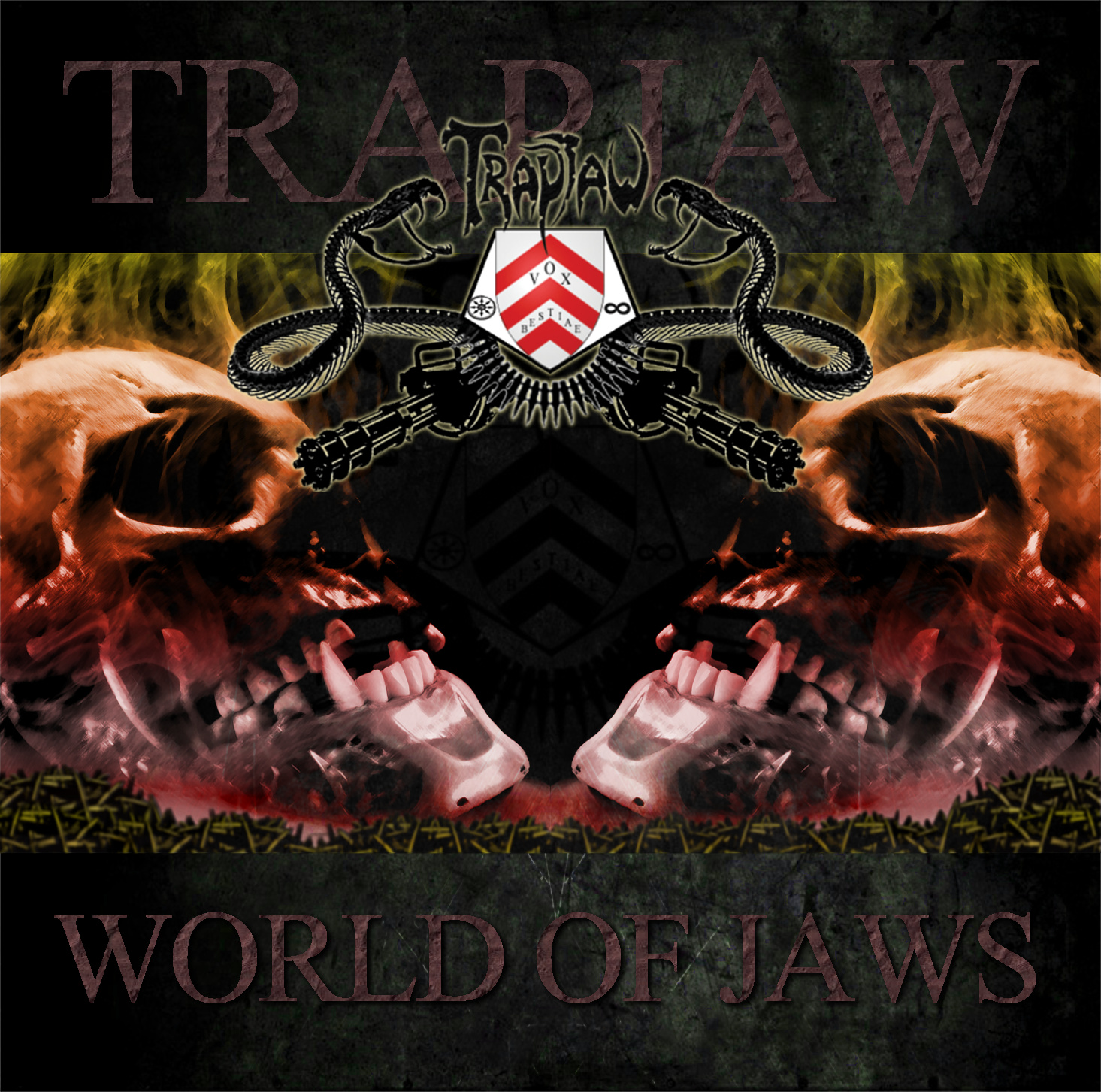 July 2017 • On July 15th we performed twice at this year's open Air Metal Festival FEST EVIL Manrode!!!!. We replaced HOPELEZZ, who were unfortunately forced to cancel their gig and performed a second Set at the After Show.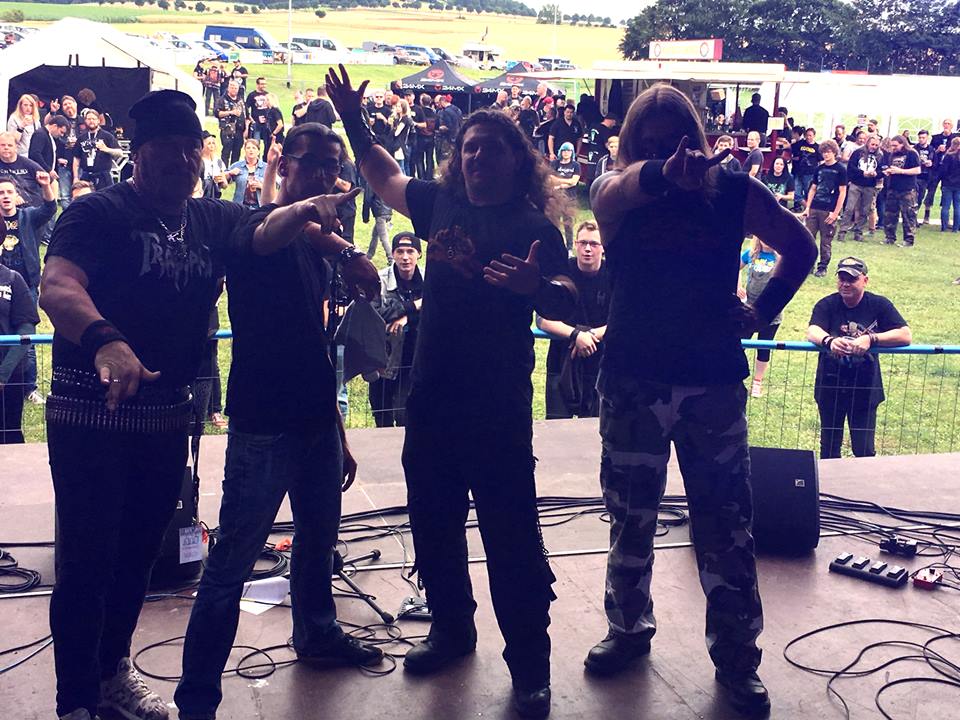 back to top